PRESENTATION AND CONSULTATION DAYS
14th - 16th NOVEMBER 2022, exhibition center AGROKOMPLEX
Presentations from Schools from all over Slovakia and the Czech Republic.
VISIT THE GAUDEAMUS EXHIBITION in Nitra AND SEE FOR YOURSELF:
Seminar program

3 days of interesting seminars full of information about schools, study programs and more...

for exhibitors

Your future students will be at the Gaudeamus exhibition in Nitra.
Come and meet them...detail

for students

Final year of high school? Great time to decide what's next! Take your future in your own hands and come to Gaudeamus...

for teachers

Visit Gaudeamus with your students! We have free entrance and everything to make your visit comfortable...
FIND NEW PROSPECTIVE STUDENTS
Gaudeamus nitra
for exhibitors
Join universities, colleges and other educational institutions from the Czech Republic and Slovakia. Take part in the unique higher education promotion event in the heart of Slovakia. The event will be visited by more than 3 000 visitors from all over Slovakia, who are actively looking for further study opportunities at home and abroad. Every one of them can be your future student!
The basis of your presentation is a contact point that allows you to communicate effectively with your visitors. You can also support your presentation by participating in accompanying seminar program.
YOUR FUTURE STUDENTS WILL BE AT GAUDEAMUS IN NITRA!
WILL YOU COME MEET THEM?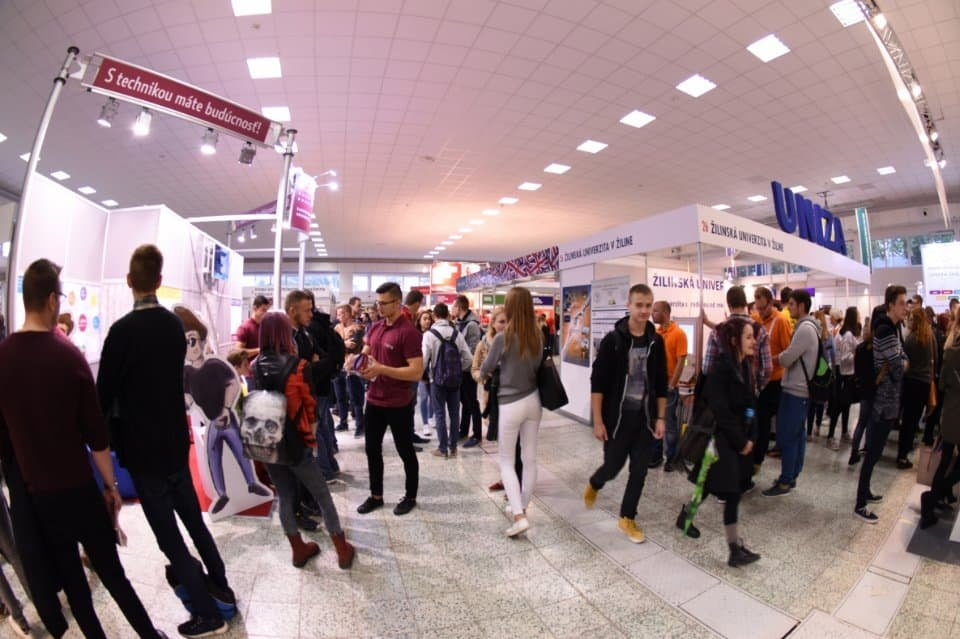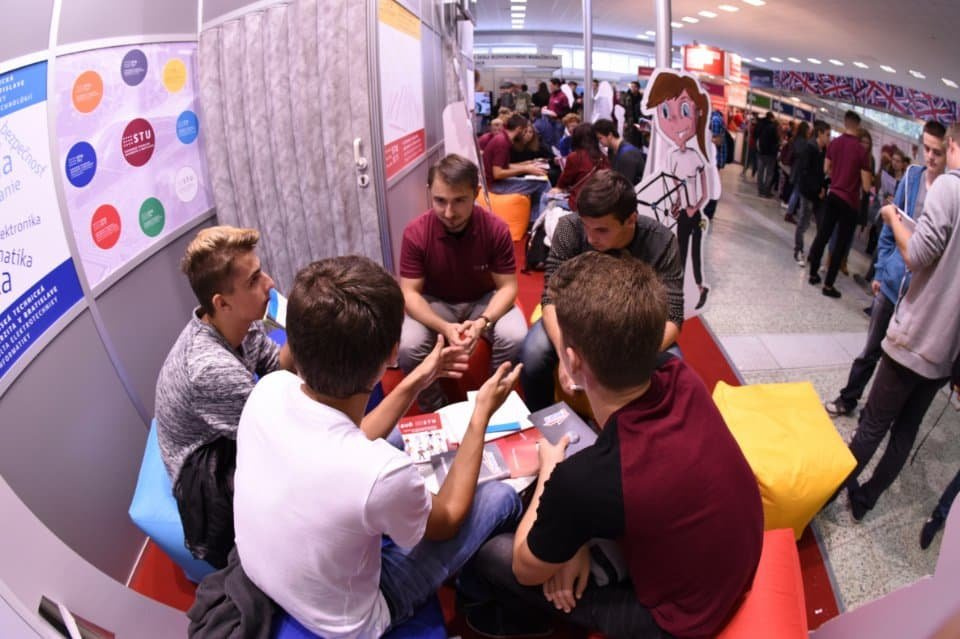 COME AND CHOOSE THE RIGHT SCHOOL FOR YOU
gaudeamus nitra
FOR STUDENTS
Are you curently choosing your future study? Gaudeamus in Nitra will provide you with a complete overview. Most of the Slovak and Czech universities, colleges and other educational institutions are waiting for you. You will also see universities from abroad!
You can get the most information about schools at lectures where you can learn everything about the study, the faculties, the fields, the school equipment and the activities that are on offer.
Can not decide which school to choose? Do not know what fields you have preconditions for? You can test yourself online before the event and find out which fields are best suited for you.
COME TO GAUDEAMUS NITRA! YOU WILL GET ALL INFORMATION YOU NEED FOR YOUR DECISION IN ONE DAY, STRESS FREE!
VISIT GAUDEAMUS WITH YOUR STUDENTS
GAUDEAMUS Nitra
for teachers
Are you an educational counselor, a class teacher or a high school teacher? Visit Gaudeamus in Nitra with your students! You can sign up for a free ticket to the event and also receive newsletters about the event to help you and your students to organize your visit.
You can visit many interesting seminars at the event to find out the latest information about higher education in Slovakia and Czech Republic.
You can also meet representatives of participating universities at their contact points. They will be happy to answer all your questions!
VISIT GAUDEAMUS NITRA AND HELP YOUR STUDENTS SELECT THE BEST UNIVERSITY!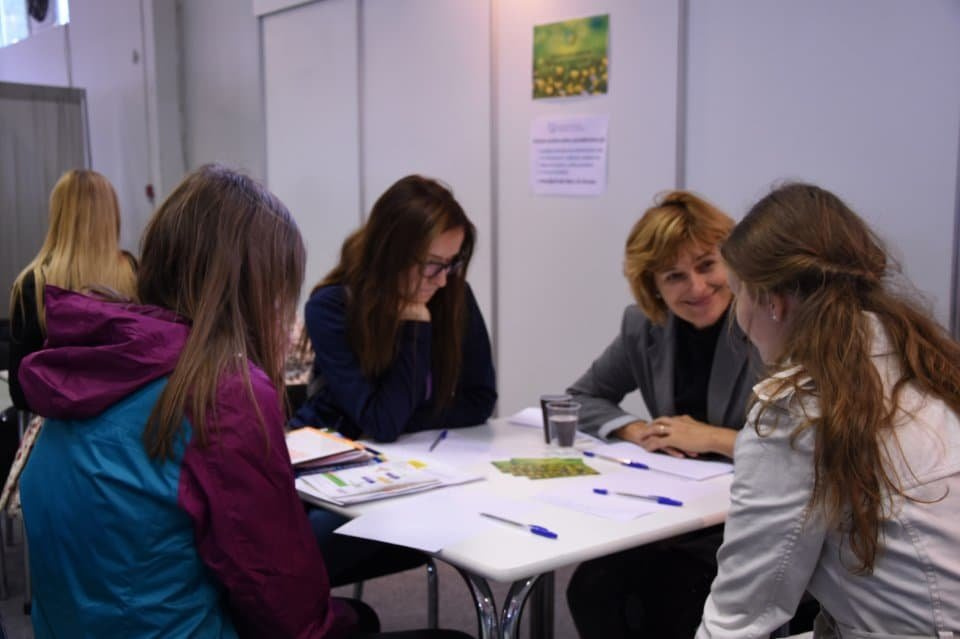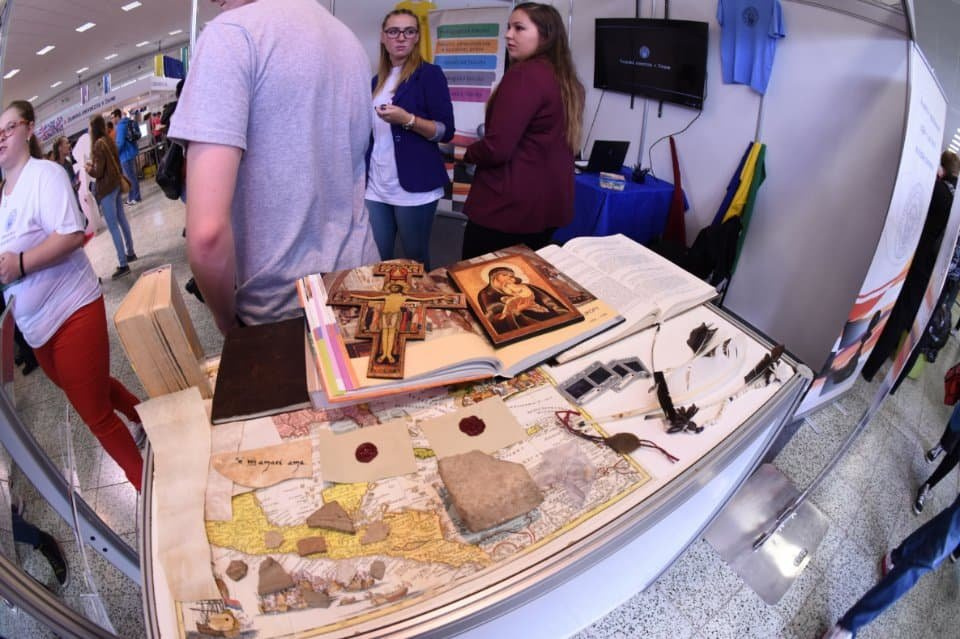 INFORMATION AND ADVISORY SERVICE
OUR ACCOMPANYING PROGRAMS
The most information about the exhibiting schools will be offered by lectures, which you can attend during the Gaudeamus lecture and consultation days in Nitra. You will also find contact points at the event, where school representatives will be ready to answer all your questions.
Not only indecisive students can use the Study Type Test. During a short online test, you will find out if you are Humanitarian, Technical, Economic, Science or Artistic type. The result of the test will help you orient yourself in the study menu. The test is available online for all registered students.
Another great source of information is the Gaudeamus.cz website. Here you will find an extensive database of schools, faculties and fields of study from all over the world. Interactive search engines or the Gaudeamus Guide mobile application will help you with orientation.
GAUDEAMUS WILL GUIDE YOU TROUGH THE UNIVERSITY SELECTION PROCESS!
PARTNERS OF GAUDEAMUS Nitra
PATRONS OF GAUDEAMUS Nitra