take your future into your own hands!
GAUDEAMUS NITRA 14th - 15th November 2023
Choosing a university? Come to Gaudeamus Nitra and choose the best one for you! A wide range of study opportunities, seminars, counseling and accompanying programs await you.
LET'S SHAPE YOUR FUTURE
GAUDEAMUS has answers to all your questions
Are you looking for further studies after graduation? Then come to Gaudeamus Nitra and you will definitely choose the best study for you. In one day you will get an overview of the study offer not only in Nitra and Bratislava. You can talk to school representatives from all over Slovakia, the Czech Republic and abroad, as well as students and graduates who will be happy to share their experiences. You will also visit school's seminars where you can learn the most about their study offer.
If you can not decide, you can visit our Testing center and find out which fields of study are best suited to your abilities. We will also be happy to advise you on the choice of the right school or faculty. If you are interested to know where can you work after school or in which direction to go in your future career, our Center for career guidance is available for you.
If you are thinking of studying abroad, we have an offer of up to 50 prestigious universities from around the world.
SO TAKE YOUR FUTURE INTO YOUR OWN HANDS AND COME TO GAUDEAMUS NITRA!
Where to after high school?

How to get
to university?

What field is best suited
for my abilities?

Where can I work after finishing study?

Where can I study
my chosen field?

Which fields can I study
at a university?

Where can I study
my chosen faculty?
In which states
can I study?

What are the conditions
for studying abroad?

What can I learn
at university?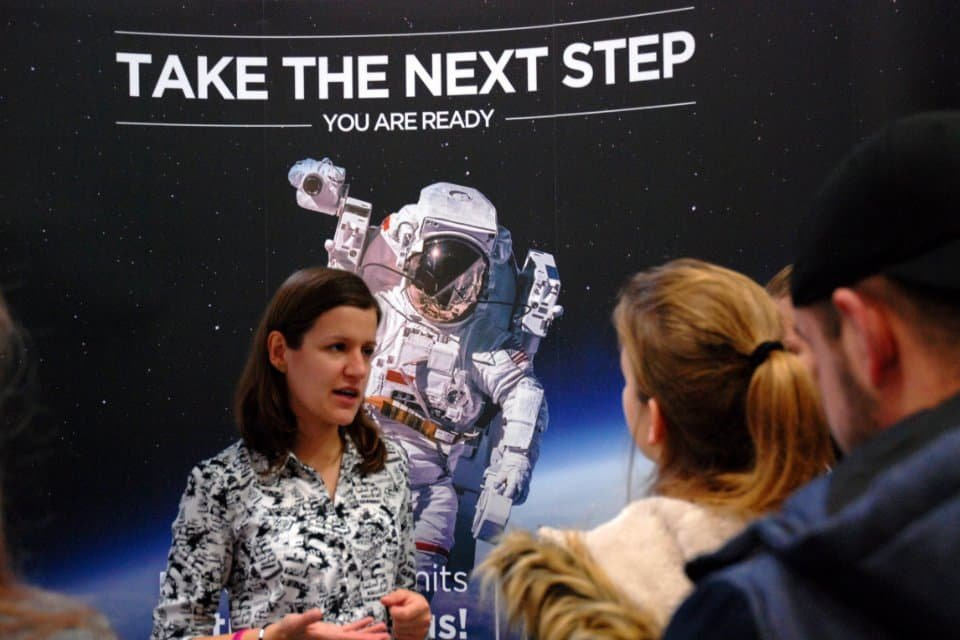 WE HAVE EVERYTHING YOU NEED
what will you gain at gaudeamus nitra?
Overview of the offer of study opportunities at more than 150 schools from all over the world.

Catalog with contacts to schools and study information.

Field of study search engine with more than 10,000 study options.

The Gaudeamus Guide mobile app to help you navigate the fair.

Free Testing center and Career Advisory.

Possibility to try the latest technical news in the accompanying program Science for Life.

Advisory for study abroad applicants.

Participation in all accompanying seminars.
MAXIMUM INFORMATION ABOUT STUDY OPPORTUNITIES
ACCOMPANYING SEMINARS
At our seminars you will get the most recent information about exhibiting schools. There will be talk of fields of study offer, entrance exams, school's facilities and activities that schools offer. Most seminars are conducted by students or graduates who like to share their fresh experiences from their study.
The program also includes seminars on many interesting topics,
which concern today's students.
Seminars take place during all exhibition days. Entrance to seminars is free for visitors to the fair. At the end of each seminar, there will be room for all your questions, plus a competition to win three prizes.
The seminar theatre can be found in exhibition hall F.