accompanying programs
GAUDEAMUS BRNO 31st October - 3rd November 2023
Accompanying programs help you choose the right school, disclose the content of study programs, advise with the right direction and enrich your visit to the fair!
GET MAXIMUM INFORMATION ABOUT STUDY OPPORTUNITIES
EXHIBITOR'S seminars
Seminars are the right place to get the latest information about schools and their offer of study programs. You will learn everything about the offered fields of study, terms and contents of the entrance exams, information about dormitories, canteens and out-of-school activities.
The seminars are beeing held directly by students and graduates who share with you the fresh experience of their studies, how well have they applied in practice at the end of the school and, of course, answer all your questions.
We also included so-called Thematic Lectures in the program. Here you can learn how to study in different countries, how to go about choosing a school and preparing for entrance exams or how to direct your career.
At the end of each seminar, participants draw three valuable prizes.
The seminars are held in two seminar theatres in hall V.
COME TO VISIT ONE OF OUR tHEMATIC LECTURES:
TAKE A LOOK INTO THE BACKSTAGE OF UNIVERSITIES
SCIENCE FOR LIFE
Do you ever wonder what you can actually learn at college? In the accompanying Science for Life program, you can look into the backstage of colleges and their study programs. You will see that studying is everything but boredom and dry theory.
In the accompanying program, you will see: robots, artificial intelligence, chemical experiments, military vehicles and weapons, life saving techniques, racing formulas and much more. You can get involved in the demonstrations yourself and try everything out. Everything you see in the accompanying program is the daily content of the study or result of the work of university students.
The "Science for Life" exhibits and demonstrations can be found in booths of participating schools. They are also clearly labeled in the hall plan and the Gaudeamus Guide mobile app.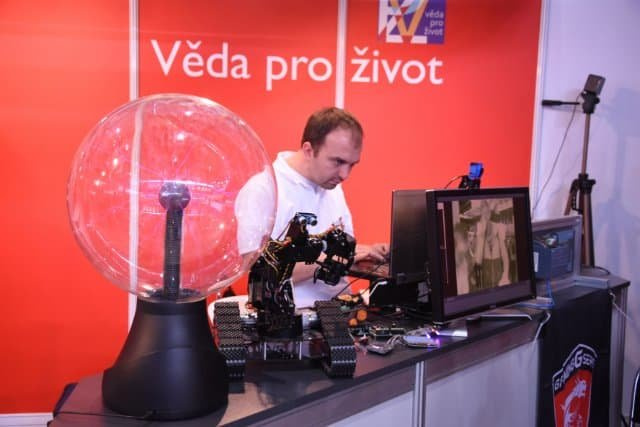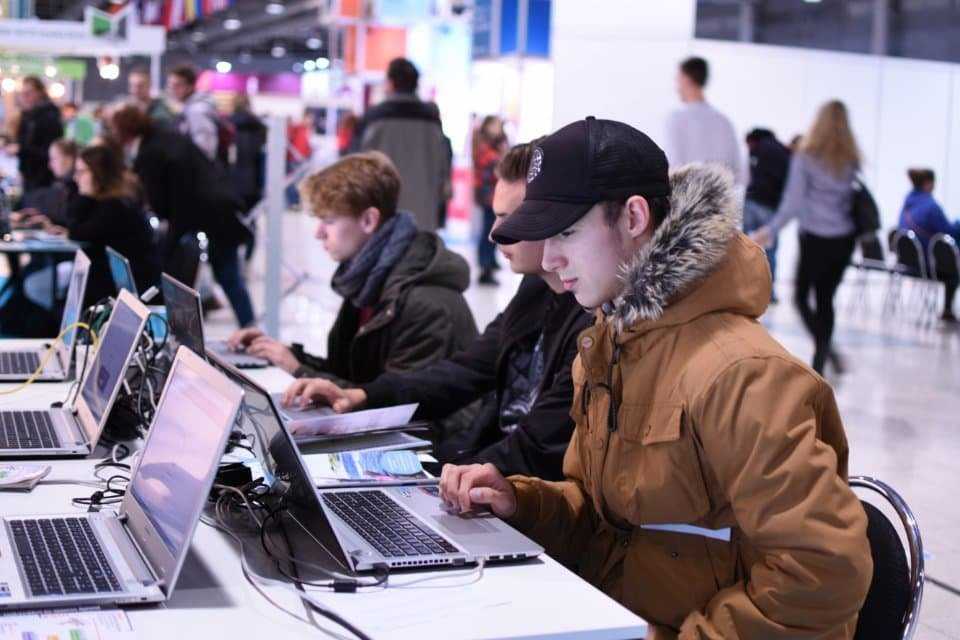 HELP FOR THE INDECISIVE
TESTING CENTER
If you do not know what field of study to choose or you want to confirm that you have chosen well, come to the Testing Center. You can make a free test of your study prerequisites and within 10 minutes you will find out which fields of study are suitable for you.
Based on the test result, you can easily see if you should focus on humanities, technology or natural sciences, and which fields of study are best suited to you. After you take the test, you will find orientation in the wide range of disciplines much easier.
The Testing Center can be found in Hall V to the right of the entrance.
EASY ORIENTATION IN THE STUDY OFFER
ADVISORY SERVICE
What to do after graduation?
Where can I study?
What fields of study does the school offer?
Which school should I choose?
You will find aswers to theese questions at the Advisory Service. Our consultants will be happy to find a suitable field, school, or faculty for you, according to the test of your study prerequisites or your requirements. There is a database of more than 600 schools and 10,000 study branches of all subjects.
You can choose from schools from the Czech Republic and the whole world. Booths of selected schools will be marked for you in the pavilion plan so you can easily find and visit them.
Advisory Service can be found in hall V, next to the Testing center.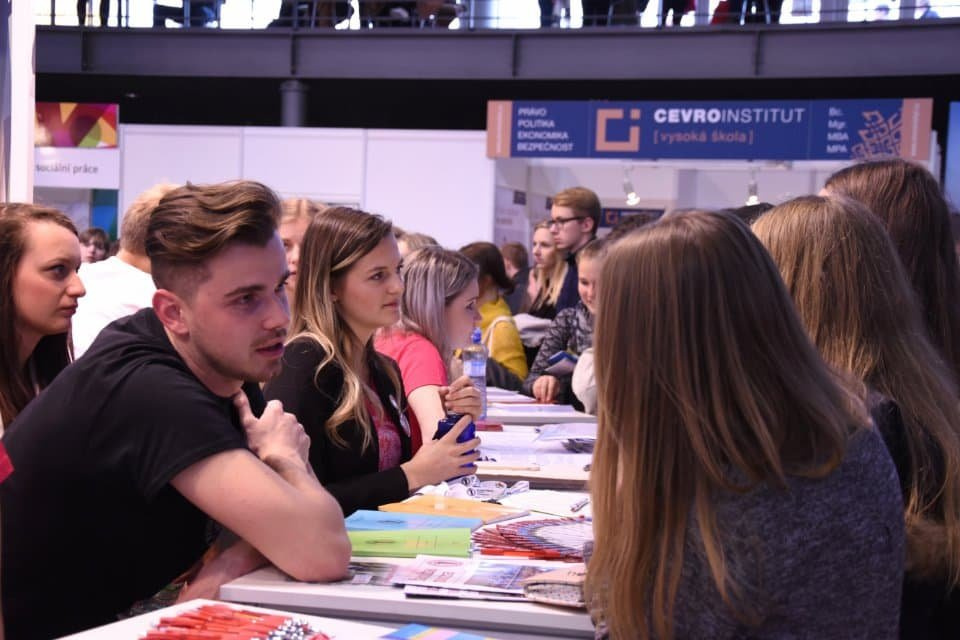 GATHER YOUR INTERNATIONAL EXPERIENCE WITH STUDY ABROAD
STUDY ABROAD OFFER
Studying abroad is the number one topic among students today. It is a very important, sometimes almost compulsory, part of every study. No graduate can get by without the knowledge of foreign languages and international experience in search of work today. That is why at Gaudeamus you will find a lot of information for choosing an international study. You can meet with representatives of international schools directly, visit agency stands that will help you with your studies abroad or use the UK Study Advisory Center.
START YOUR CAREER ON A RIGHT PATH
CAREER ADVISORY
Are you interested in what field you will apply after completing your studies? What professions are in demand and where you can get the highest salaries? Or are you just wondering what direction to take in your future study and career? The Career Advisory Center is here for you!
Professional consultants are waiting for you to answer all your questions and help you make the right decisions. Personal consultations are of course free for all visitors.
The Career Advisory Center can be found in hall V.
THE PROVIDER OF CAREER ADVISORY IS JCMM, z.s.p.o.​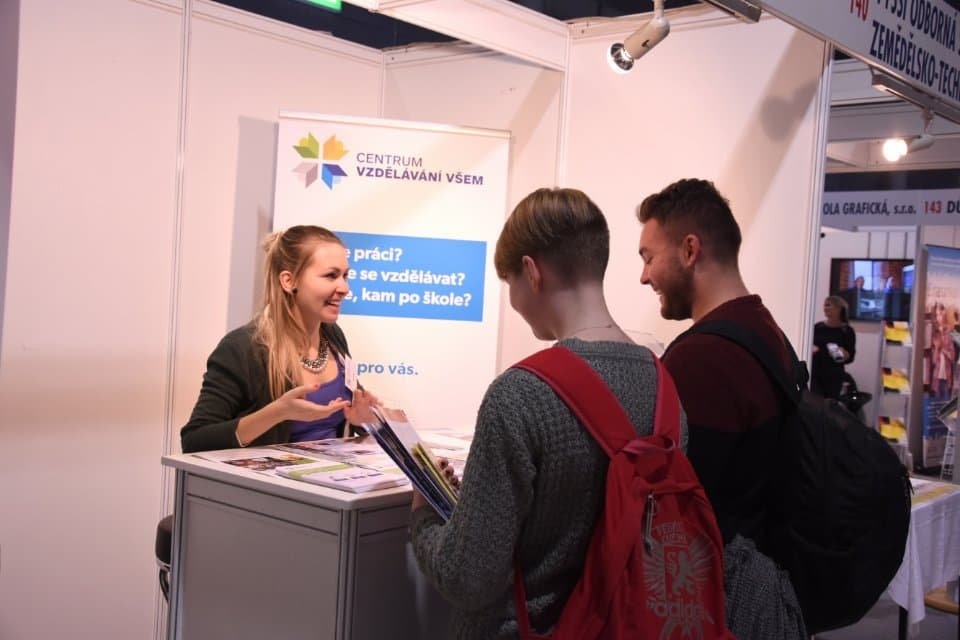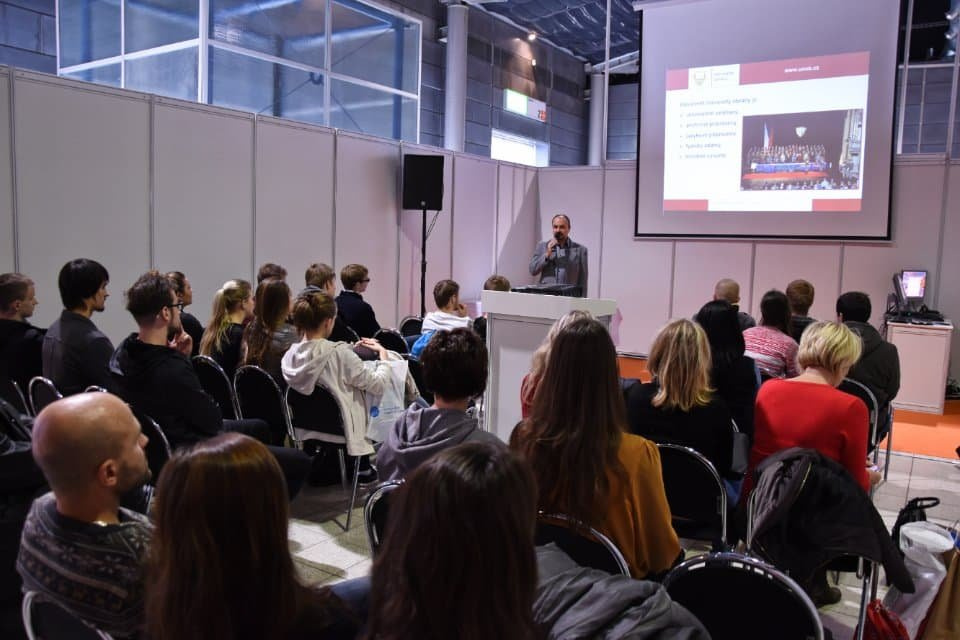 COMPLETE SERVICE PACKAGE FOR TEACHERS
TEACHER'S CENTER
The Teacher's Center is a new service center, specifically for educational counselors and secondary school teachers, at the Gaudeamus Fair. The Teacher's Center will offer a program of lectures, seminars and consultations with experts from the Ministry of Education, universities, colleges and other institutions from the Czech Republic and abroad.
In the Teacher's Center, special information sets will be prepared for educators with materials from exhibiting schools and the Information System for Educational Advisors. There will also be a background for teachers with free refreshments.
The Teacher's center is located in hall V. Here you can exchange your free tickets for the information set and voucher for refreshments.