Gaudeamus BRNO 2023
29th YEAR of the EUROPEAN HIGHER EDUCATION
AND LIFELONG LEARNING EXHIBITION
The biggest education exhibition in the Czech Republic: 29 years of tradition, 30 000+ visitors,
400+ exhibitors, 17 represented countries, 7 accompanying programs.
VISIT THE GAUDEAMUS EXHIBITION in brno AND SEE FOR YOURSELF:
accompanying programs

Interactive displays, study prerequisites testing, advisory. Everything to help choose the right school...

for exhibitors

Your future students will be at the Gaudeamus exhibition in Brno.
Come and meet them...

for students

Final year of high school? Great time to decide what's next! Take your future in your own hands and come to Gaudeamus...

for teachers

Visit Gaudeamus with your students! We have free entrance and everything to make your visit comfortable...
FIND NEW PROSPECTIVE STUDENTS
Gaudeamus brno
for exhibitors
Join more than 400 universities, colleges and other educational institutions from the Czech Republic and other sixteen countries around the world. Take part in the largest higher education exhibition in the Czech Republic. The exhibition will be visited by more than 30 000 visitors who are actively looking for further study opportunities at home and abroad. Every one of them can be your future student!
The basis of your presentation is an exhibition stand that allows you to communicate effectively with your visitors. You can also support your presentation by participating in accompanying programs such as Exhibitor's lectures or Science for Life.
YOUR FUTURE STUDENTS WILL BE AT GAUDEAMUS IN BRNO!
WILL YOU COME MEET THEM?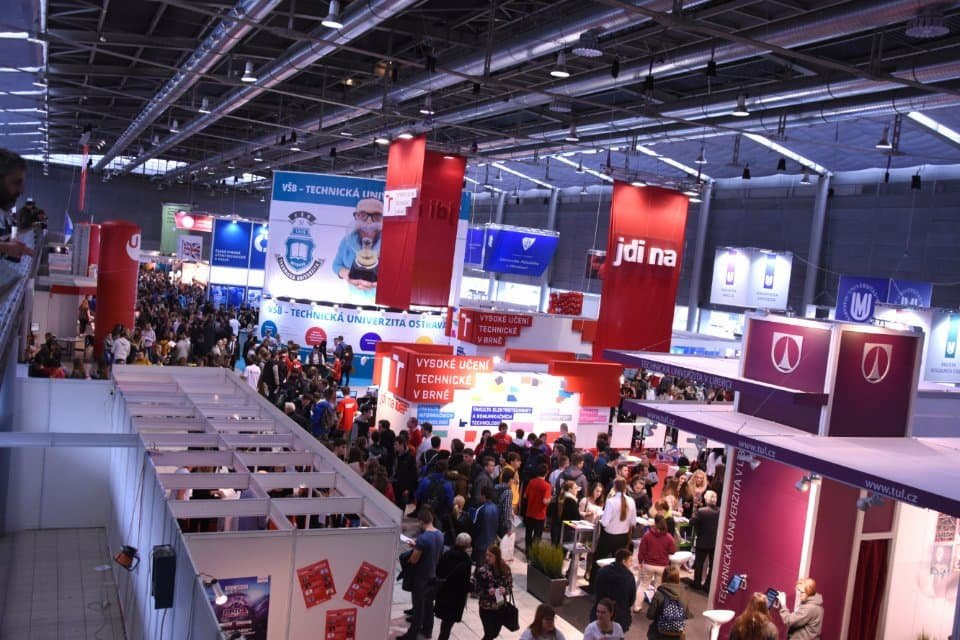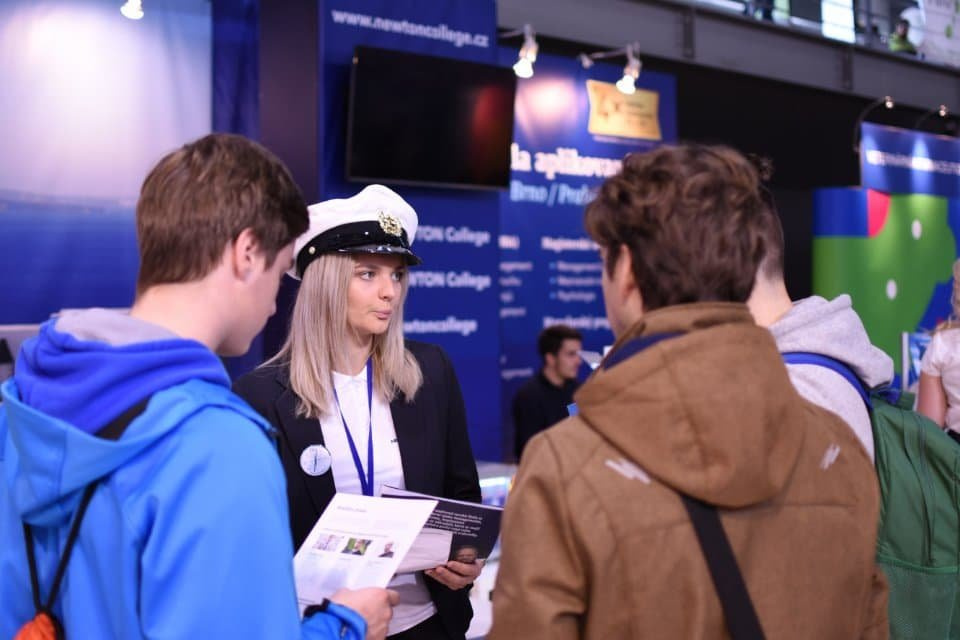 COME AND CHOOSE THE RIGHT SCHOOL FOR YOU
gaudeamus brno
FOR STUDENTS
Are you curently choosing your future study? Gaudeamus in Brno will provide you with a complete overview. Most Czech universities, colleges, language schools, and other educational institutions are waiting for you. You will also see over 100 universities from abroad!
You can get the most information about schools at lectures where you can learn everything about the study, the faculties, the fields, the school equipment and the activities that are on offer.
Can not decide which school to choose? Do not know what fields you have preconditions for? You can test yourself at the exhibition and find out which fields are best suited for you. Our consultants will also help you with choosing the appropriate school or faculty that offers your specialty.
If you like to know where you can apply after school, you can use our career guidance service. It will help you choose a career, or advise you in which field you are most likely to get a job.
COME TO GAUDEAMUS BRNO! YOU WILL GET ALL INFORMATION YOU NEED FOR YOUR DECISION IN ONE DAY, STRESS FREE!
VISIT GAUDEAMUS WITH YOUR STUDENTS
GAUDEAMUS brno
for teachers
Are you an educational counselor, a class teacher or a high school teacher? Visit Gaudeamus in Brno with your students! We have prepared above-standard services for your visit. You can sign up for a free ticket to the exhibition and also receive newsletters about the fair to help you and your students to organize your visit.
The Teacher's Center will be prepared for you at the fair, which you can use as a background area during your visit. There will be specialized lectures, seminars and consultations, led by experts from the Ministry of Education, universities and other institutions. Free snacks and drinks are also available during your visit.
If you submit your entrance ticket at the Teachers Center, you will receive a free information set with materials about exhibiting schools, a catalog of the fair, and an information system for teachers and educators.
VISIT GAUDEAMUS BRNO, VIP TREATMENT IS GUARANTEED!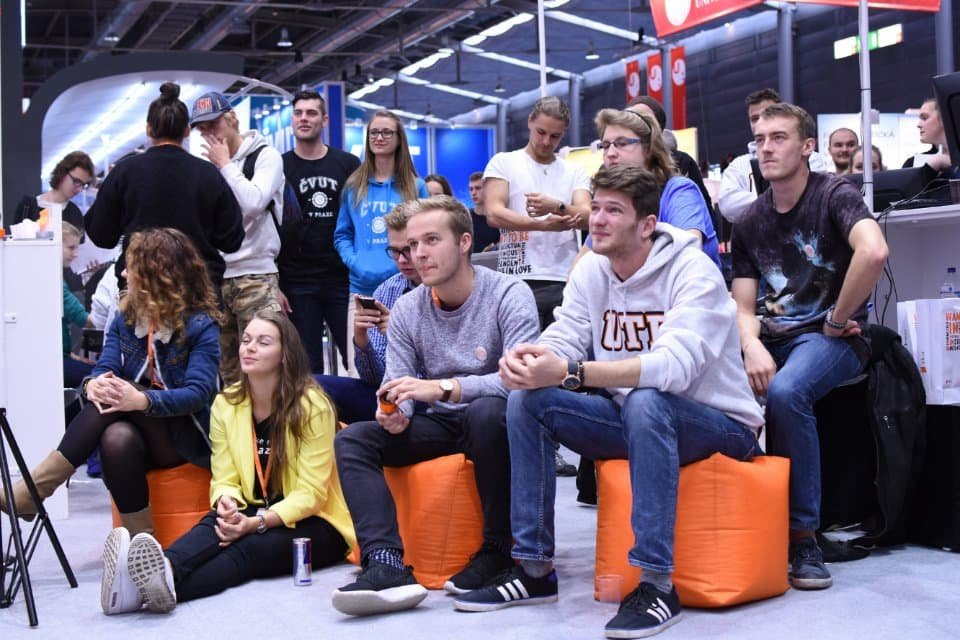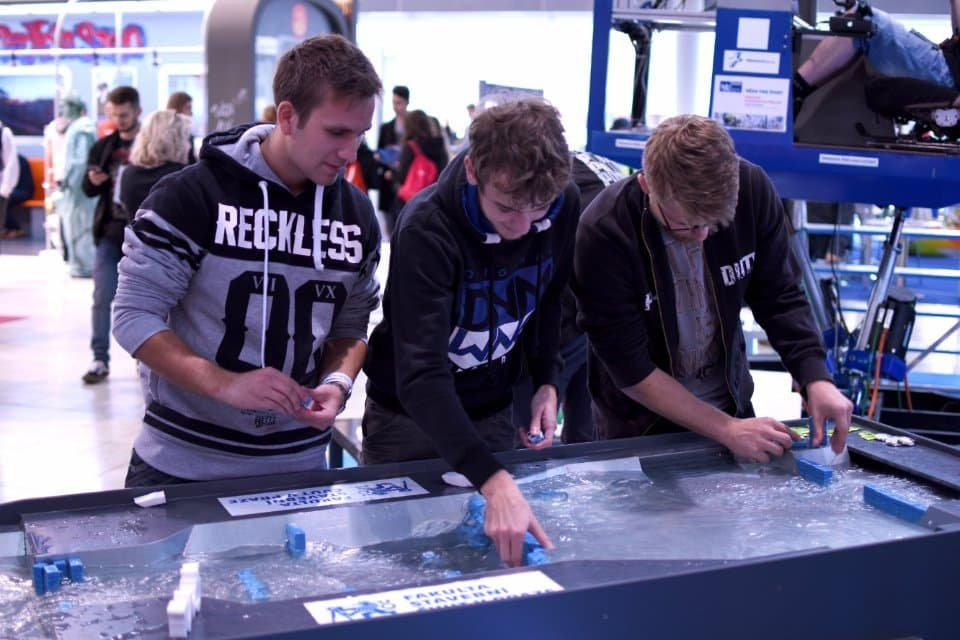 INFORMATION, ADVISORY SERVICE AND ALSO FUN
OUR ACCOMPANYING PROGRAMS
Most of the exhibiting schools offer lectures that take place in two theatres throughout the fair. At the end of each lecture, a prize competition takes place.
The Science for Life accompanying program will help you look into the content of college studies. On interactive shows and interesting exhibits, you can see what you can learn at a university.
Not only undecided students can use the Consultancy Service, the Testing Center and the Career Guidance Center. Experienced counselors will be happy to help you find a suitable school or discipline, find out what fields you have preconditions for and what direction to take in a future career.
For those interested in studying abroad, the Unilink Advisory Center and presentations of universities from around the world will be set up.
Accompanying program for teachers is held in the Teacher's Center in the form of lectures, seminars and consultations.
OUR ACCOMPANYING PROGRAMS WILL ENRICH YOUR VISIT TO THE EXHIBITION AND WILL HELP YOU TO CHOOSE THE RIGHT SCHOOL!
PARTNERS OF GAUDEAMUS BRNO
PATRONS OF GAUDEAMUS BRNO