Help your students toward a better future!
GAUDEAMUS REGION KOŠICE 27th - 28th NOVEMBER 2023
Encourage your students and come with them
to Gaudeamus, we have prepared a great program, lots of lectures and benefits for them and for you!
HELP YOUR STUDENTS TO MAKE A CORRECT DECISION ABOUT THEIR FUTURE
WHAT WILL YOU GET AT GAUDEAMUS?
As a secondary school teachers you are an important part of students lifes. Help them make a fundamental decision for their future, which choosing a further study after graduation undoubtedly is. Please allow your 3rd and 4th year students to visit the Gaudeamus Fair in Košice. They will get valuable information and insight which will help them make the right decisions about their future! For you, there are a lot of useful information and benefits at Gaudeamus in Košice that will make your visit more pleasant!

Free entrance
tickets

Interesting seminar program

Information service
before the fair

Free
refreshments

Information app
for teachers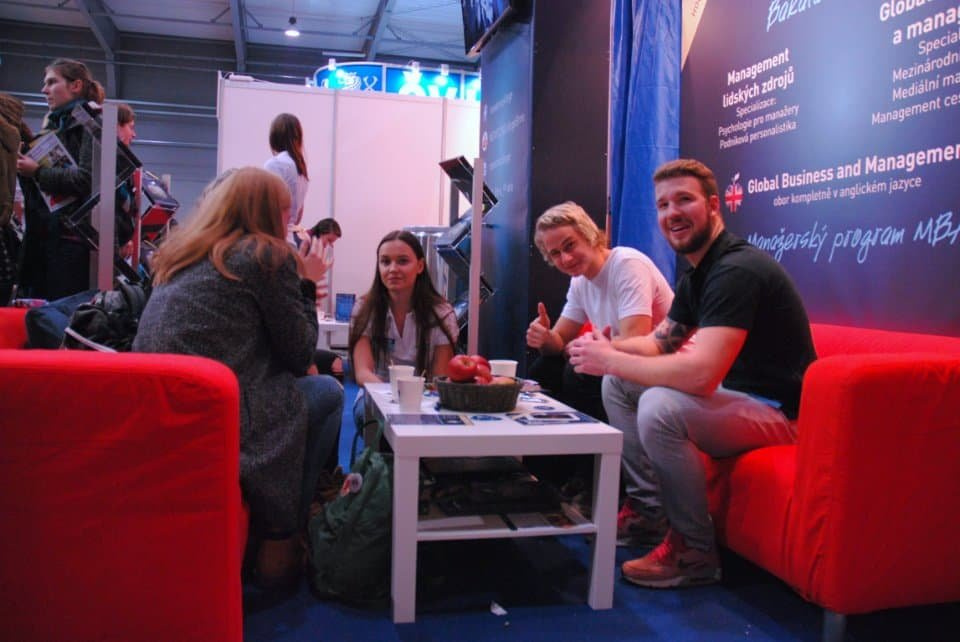 VIP TREATMENT IS GUARANTEED
SERVICES AND BENEFITS
FOR EDUCATORS
Your visit to the trade fair begins with registration. We have free entrance for all registered teachers. Before the fair, we will send you free newsletters with useful information for easy planning of your visit.
By registering for the trade fair, the following benefits are available for you:
Free ticket valid for the entire trade fair.

Newsletters with information about the fair.

Free printed and electronic catalog.

Mobile app with information about exhibiting schools.

Unlimited free-of-charge snacks at the time of your visit.
COMPLETE SUPPORT FOR THEIR IMPORTANT DECISION
GAUDEAMUS WILL ANSWER YOUR STUDENT'S QUESTIONS:

What to do after graduation?

How to get
to university?

Which field of study
is best for me?

Where will I apply
after finishing school?

Where can I study
a chosen field?

Which fields does my chosen school offer?

Where can I study my chosen faculty?

In which countries
can I study?

What are the conditions
for studying abroad?

What can I learn
at university?