STUDY ABROAD OFFER
GAUDEAMUS BRATISLAVA 5th - 7th October 2021
Come and get acquainted with international universities and their offer. Studying abroad will open your doors to the world!
STUDY AT A UK UNIVERSITY
unilink ADVISORY CENTER
UniLink is the only UK graduate study center offering free services. The Advisory Center team is made up of graduates and students of British universities who want to pass on their experience and thus facilitate admission and study at international universities to other enthusiastic and promising students from the Czech Republic.
UniLink offers study at more than 50 UK partner universities! The universities represented in the consulting center stand can be found in the list of exhibitors.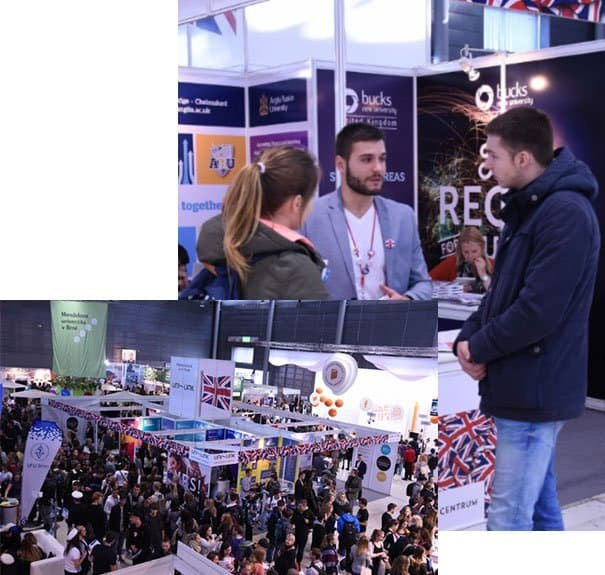 WHAT CAN WE HELP YOU WITH?
EXPAND YOUR HORIZONS
STUDY ABROAD OFFER IN VARIOUS COUNTRIES
INFORMATION WILL BE FILLED IN SHORTLY!
YOUR POSSIBILLITIES ARE LIMITLESS
ENCYCLOPEDIA OF STATES
Each country offers unique possibilities and experiences, but it also has its own specifics. In each country there are other conditions for foreign students, study costs, and conditions for entry and residence. At this point we are preparing an encyclopedia of states that will answer all questions about studying abroad.
GET MAXIMUM INFORMATION BEFORE YOU HEAD OUT
LECTURES ABOUT STUDYING ABROAD